Select an edition to view:

Volume 16 Issue 3 Mar 2023

Community Groups Tour Weather Routing
Jeremy Davis, Director of Operations
In late March, WRI was happy to host two local community groups which toured our operations to learn about marine weather forecasting. The two groups included a class from Continuing Education at SUNY Adirondack as well as residents from the Glen at Hiland Meadows Retirement Community.
Tours were shown our Commercial and Energy Operations Center, as well as our Yachting Operations Center. We discussed the history of Weather Routing over the past sixty years and how our company has grown to serve a wide variety of clients. Visitors learned how WRI creates and sends our forecast products, how team members work together to find the best solutions for our clients, how we communicate and track vessels globally, and the importance of ship routing. Following the tour, I gave a presentation on the 2019 sailing trip on the S/Y Ice Bear with the team at 59-north.com, where we sailed from Lunenburg, Nova Scotia to St. John's, Newfoundland. This presentation showcased offshore sailing and the myriad of challenges and rewards of doing so.
WRI is proud of our connections to our local community, and we continue to look forward to hosting similar groups in the future.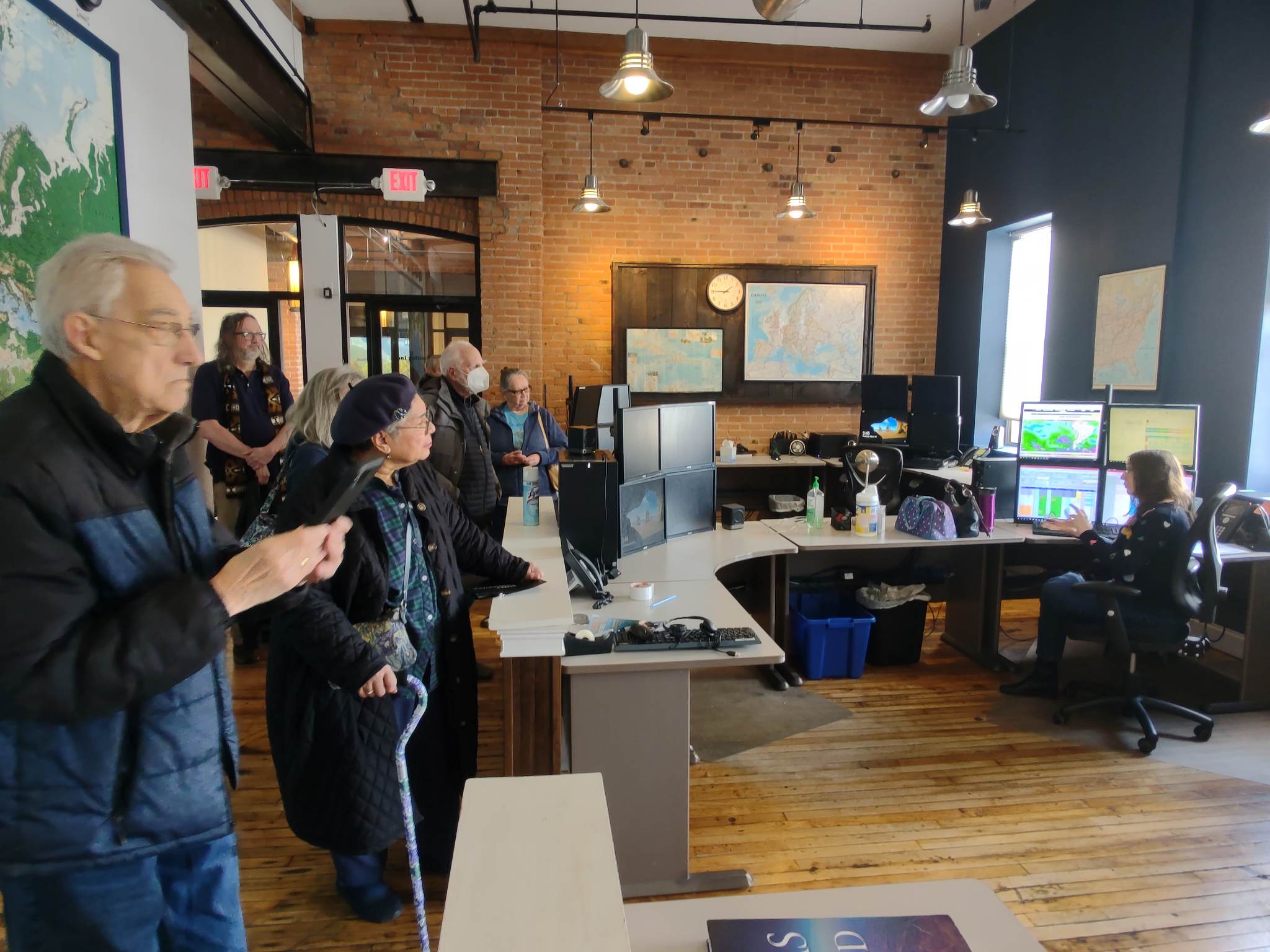 Members of the SUNY Adirondack Continuing Education Class learn about our Yacht Operations Center.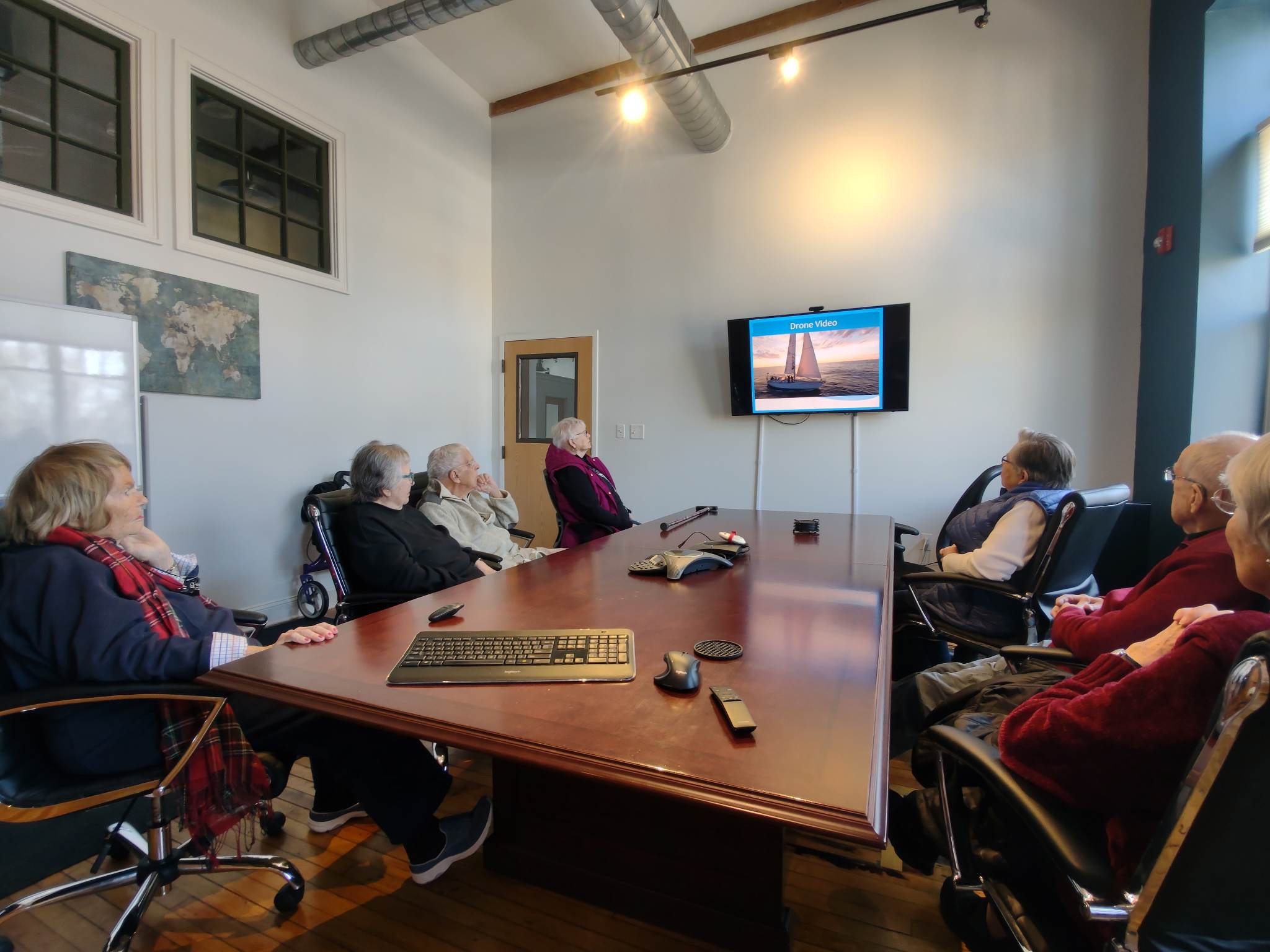 Seniors from the Glen at Hiland Meadows learn about Jeremy Davis' experience sailing on Ice Bear in 2019.

WRI Tours Hacker-Craft
Amanda Delaney, Senior Meteorologist
Meteorologists Jeremy Davis and Alex Avalos met up with Jeff Brown, a naval architect, from Hacker-Craft at the Fort Lauderdale International Boat Show last year. During their meeting, they quickly learned that WRI and Hacker-Craft are neighbors. Hacker-Craft moved to a larger facility to build their runabouts, sport boats and superyacht tenders, in the town of Queensbury, a few miles down the road from WRI. Jeff Brown graciously offered to give a tour to our meteorologists, which we arranged in mid-March.
If Hacker-Craft sounds familiar, the company has quite a history. John L. Hacker, a naval architect and the inventor of the V-hull design in wooden speedboats, founded the company in Detroit back in 1908. John L. Hacker's designs helped American speedboats to achieve faster speeds at lower horsepower. The company eventually moved its operations to Ticonderoga, NY in the 1970's and then to the larger facility in Queensbury in 2021.
Hacker-Craft builds semi-custom and custom wooden boats ranging from 21ft to 50ft. Since 1983, they have built 617 vessels. Most of these vessels remain in the Northeastern U.S. but others have been delivered as far as Mexico, Germany and Norway. Some of their vessels include runabouts, sport, racers and sportabouts, or known as Great Lakes Hackers. They also restore older vessels, which included a boat from 1928 currently in the warehouse while we were on the tour.
Jeff showed us that the warehouse is broken up in to three parts: In the back of the warehouse is where the wood shop is located, where lumber and mahogany from Central America is used to create the boats. In the middle of the warehouse is the varnish and paint shed. Then as we progressed to the front of the warehouse is where the vessels are fully assembled with engines, technology and furniture. Once the boats are fully assembled, they are towed up to Lake George to soak and undergo trials before they are delivered to their owners.
To take your own virtual tour of Hacker-Craft's facility, you can visit their website at: https://hackerboat.com/our-facility/ and learn more about their boats here. WRI would like to thank Jeff Brown for allowing us to tour their facility to view the assembly of their boats from start to finish.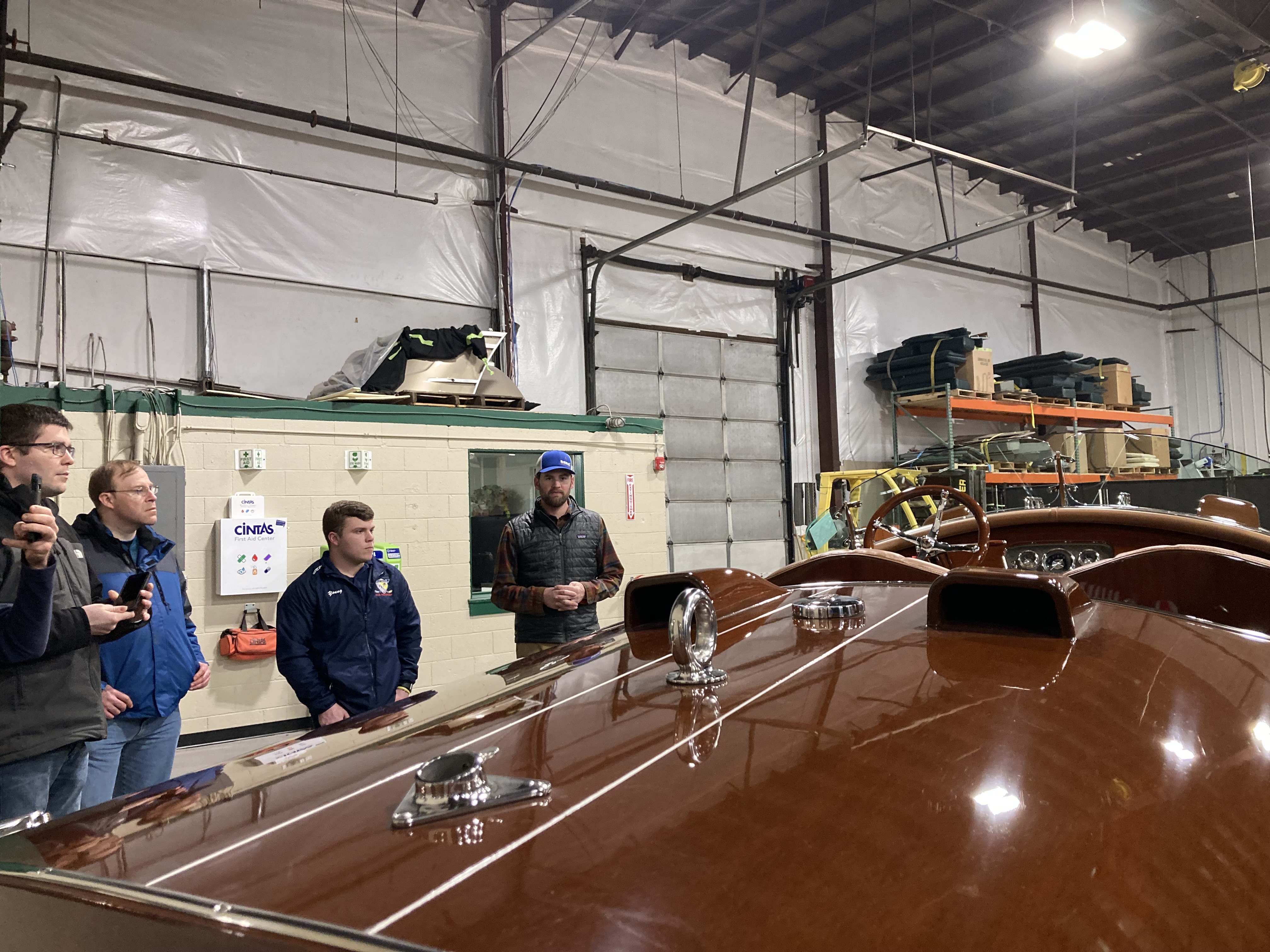 Upcoming Events

•

14 Sep 2023 - 14-17 September 2023 - Newport International Boat Show (Newport, RI)

•

12 Oct 2023 - 12-16 October 2023 - U.S. Sailboat Show (Annapolis, MD)

•

25 Oct 2023 - 25-29 October 2023 - Fort Lauderdale International Boat Show (Fort Lauderdale, FL)

Product/Services

NEW SeaWeather App