About Us!
WRI's

team of marine meteorologists includes the top forecasters in the world. Each holds a minimum Bachelor degree in meteorology, and has extensive knowledge in global geography, climatology, and tropical meteorology. Since 1961,

WRI

has been a leading provider in weather forecasting, routing, and performance analysis for the commercial shipping, cruise, and yacht sectors.

Our services are tailored to the needs of our clients.

WRI's

operations team is available 24/7 and are always monitoring the weather conditions and routing options to ensure safe, efficient, and enjoyable transits. For the commercial shipping sector, our team of performance analysts monitor the speed/consumption of your vessels to ensure compliance with the charter party description, and monitor your vessel's performance throughout each transit.



WRI

is equipped to provide you with clear solutions to optimize safety and efficiency, ultimately

saving time and money

We combine the best of technology with our experienced meteorologists to produce accurate, timely information. Innovative solutions, superior service, and unbeatable affordability sets

WRI

apart from the rest.
Commercial Shipping Introduction Video
Management

W. Peter Wirfel
Owner
Owner since 1992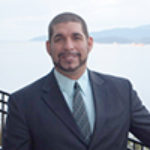 Stasu Bizzarro
President
With WRI since 1996

Michael Dore
Director of Operations
Commercial/Cruise Division
With WRI since 2005

Keith Wagner
Director of Operations
Commercial/Cruise Division
With WRI since 2006

David Cannon
Director of Operations
Yachting/Fishing Division
With WRI since 1995

Mark Neiswender
Director of Operations
Yachting/Fishing/Energy Division
With WRI since 2004
Contact Us!
WRI's

team of meteorologists are available 24 hours a day, 365 days a year to discuss any weather or performance related questions.


Contact Details:
E-Mail: wri@wriwx.com

Phone: 1.518.798.1110

Fax: 1.518.798.4939

Telex: (23)48155763

Website: wriwx.com

Dolphin: wriDolphin.com

SeaWeather: SeaWeather.net

Address: P.O. Box 345, Glens Falls NY, 12801

Fall 2019 Position: Marine Synoptic Meteorologist
Location: Glens Falls, NY
Weather Routing, Inc. (WRI), a rapidly growing ship routing company that provides optimal routing, weather forecasts, and meteorological consulting for cargo vessels and yachts worldwide, is searching for high quality individuals with strong communication and superior forecasting skills. Computer Experience and Programming also a high asset.
B.S. in Meteorology is required. Knowledge or experience in tropical meteorology and/or wind, sea swell forecasting is highly desirable, but we are willing to train the right individual. Applicant must possess excellent communication skills and be motivated self-starter along with knowledge of world geography and typical office computer software. Some desired requirements are list below.
Minimum Bachelor's degree in Atmospheric Science/Meteorology
Strong writing skills (able to succinctly describe synoptic weather patterns)
Strong verbal phone skills
Familiar/able to use MS WORD, excel and other software common to a working office
Helpful courses: oceanography, climatology, geography, statistics
Strong desire to work daily in meso-scale forecasting
Strong interest in mid and long range forecasting and weather patterns
Familiar with observation and forecast data including: metars, various model data, ASCAT
Familiar with interpreting satellite data for various features including: tropical storm development, frontogenesis, low development, cold air surges, and more
Some marine (boating/sailing) experience/knowledge helpful
Strong desire (and willingness) to be a part of a team effort
Previous experience with ship routing / post voyage analysis also highly desired
Weather Routing Inc. (WRI) offers a benefit package that includes competitive salaries (earned by employee performance), retirement package, medical benefits (HSA/HMO), vacation plan, and employee driven bonuses with a beautiful location in the Lake George region of Upstate New York.
Mail, fax, or e-mail a detailed cover letter, resume, and transcript to the attention of: Weather Routing Inc,. Attn: Stasu Bizzarro, P.O. Box 345, Glens Falls, New York 12801. Fax: (518) 798-4939. E-mail: sbizzarro@wriwx.com. Web: www.wriwx.com


Weather Routing, Inc., is an Equal Opportunity Employer