Select an edition to view:

Volume 11 Issue 6 Jul 2022

Routing Challenges Posed by the Southwest Monsoon
Jenna Hans, Meteorologist
Every year in early June, SW'ly winds across both the Bay of Bengal and Arabian Sea ramp up, pushing moisture NE'ward toward Myanmar, Thailand and W'rn India. This seasonal phenomenon is known as the Southwest Monsoon. While they often bring much needed rain to these regions, they can also pose serious challenges to vessels trying to safely and promptly navigate in the Indian Ocean.

From June through September in the Arabian Sea, the monsoonal trough is often extending from NE'rn Somalia, NE'ward toward NW'rn India and the Gulf of Oman. Most enhanced oceanic conditions often exist across the Gulf of Aden and SW'rn Arabian Sea. With gusts up to BF force 9 and swells often near 6m, it's not hard to understand why monsoons deserve our attention. This is especially true when one considers their proximity to the IRTC (International Recommended Transit Corridor), one of the most transited areas of the world. If not careful, vessels can find themselves in strong head conditions as they approach the IRTC from the east, slowing them significantly and delaying forward progress. Similarly, vessels exiting the Bab El-Mandeb strait and traveling E'ward through the IRTC will struggle to make the SE'ward turn and maintain a SE'ly heading toward Sri Lanka due to persistent SW'lys pushing them N'ward.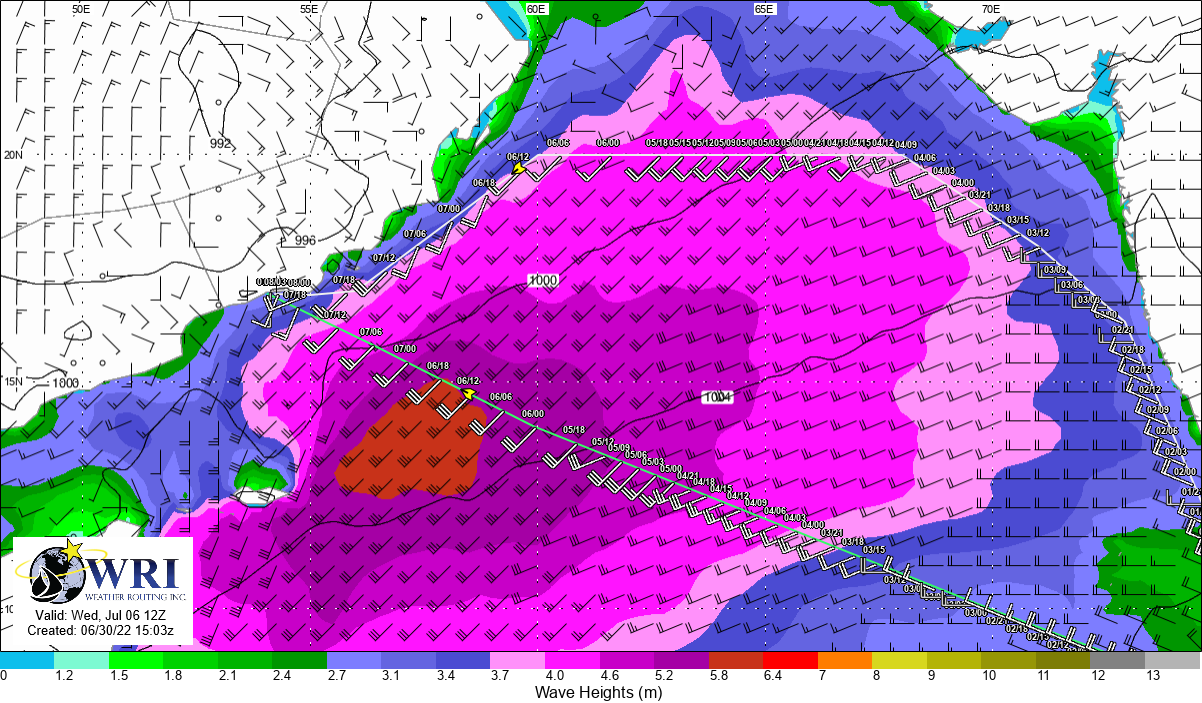 Image 1: Westbound vessels approaching the Gulf of Aden IRTC can encounter widespread SW'ly winds up to gale force and large, short period seas exceeding 4-5m. The above example depicts a westbound vessel following a more northern route over the Arabian Sea to avoid dangerous rolling conditions east of Socotra.
During the summer months across the Bay of Bengal, the SW'ly monsoonal trough can be found from Sri Lanka NE'ward toward Myanmar and Bangladesh. Most enhanced SW'ly-W'ly conditions associated with this trough are often between the 05N and 15N and can easily exceed 4.0m and BF6. As vessels exit Great Channel and move W'ward toward Sri Lanka they are forced to battle these strong conditions on the nose.
Image 2: Eastbound vessels transiting the Bay of Bengal can gain time by taking advantage of monsoon-driven currents east of Sri Lanka. The white route in the below example saves approx 4 hours versus the shorter pink routing option, despite being 60nm longer.
Additionally, these monsoonal events impact currents. With winds consistently moving from a SW'ly direction, currents begin to move swiftly in an E'ly-NE'ly direction. This effect is most pronounced to the south and east of Sri Lanka as well as NE'ward toward the Andaman and Nicobar Islands. During these monsoonal events currents regularly move at up to 3.0kts, which can be a great advantage if they are following. However, facing these currents head on can have very negative impacts, sometimes making it impossible for smaller/slow moving vessels such as tugs with barges to advance.

Knowledge and understanding of these complicated weather patterns and our years of routing experience make WRI the go to experts for combatting the navigational problems posed by the Southwest Monsoon. We can provide guidance and routing information to ensure the vessel reaches the destination in a safe and timely manner. Additionally, WRI's Dolphin, an online fleet management service, has forecast wind, swells and current charts available to assist owner's/charterers and captains and crews while transiting anywhere across the globe.
Gulf of Maine/Bay of Fundy and Cook Inlet Alaska Tidal Current Predictions Now Available on Dolphin
Brandon Capasso, Director of Maritime Operations
WRI is proud to announce the addition of the Gulf of Maine/Bay of Fundy and Cook Inlet to the regional Operational Nowcast and Forecast Hydrodynamic Model Systems (OFS) available on our Dolphin Website. This is in addition to several other coastal regions which are already available. The OFS product allows users to view microscale 1-hourly or 3-hourly ocean/tidal current output for various coastal areas around the United States out to 36-48 hours, with model updates 2-4 times daily (depending on region).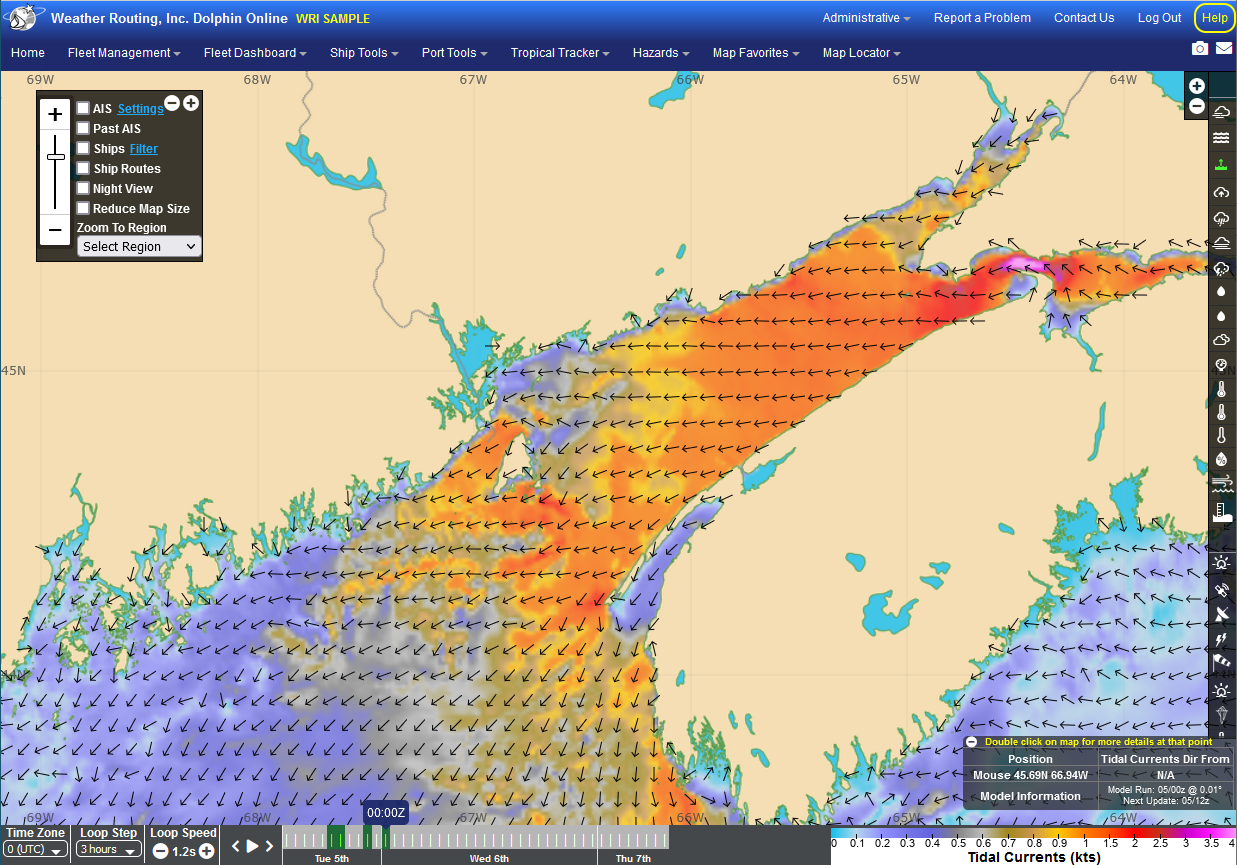 Image 1: OFS tidal currents in the Bay of Fundy on Dolphin
OFS is a state-of-the-art numerical hydrodynamic model driven by real-time data and inputs including meteorological, oceanographic, and river flow rate forecasts, resulting in a highly accurate prediction for water movements on extremely small scales near estuaries, bay entrances, capes, and tidal flats.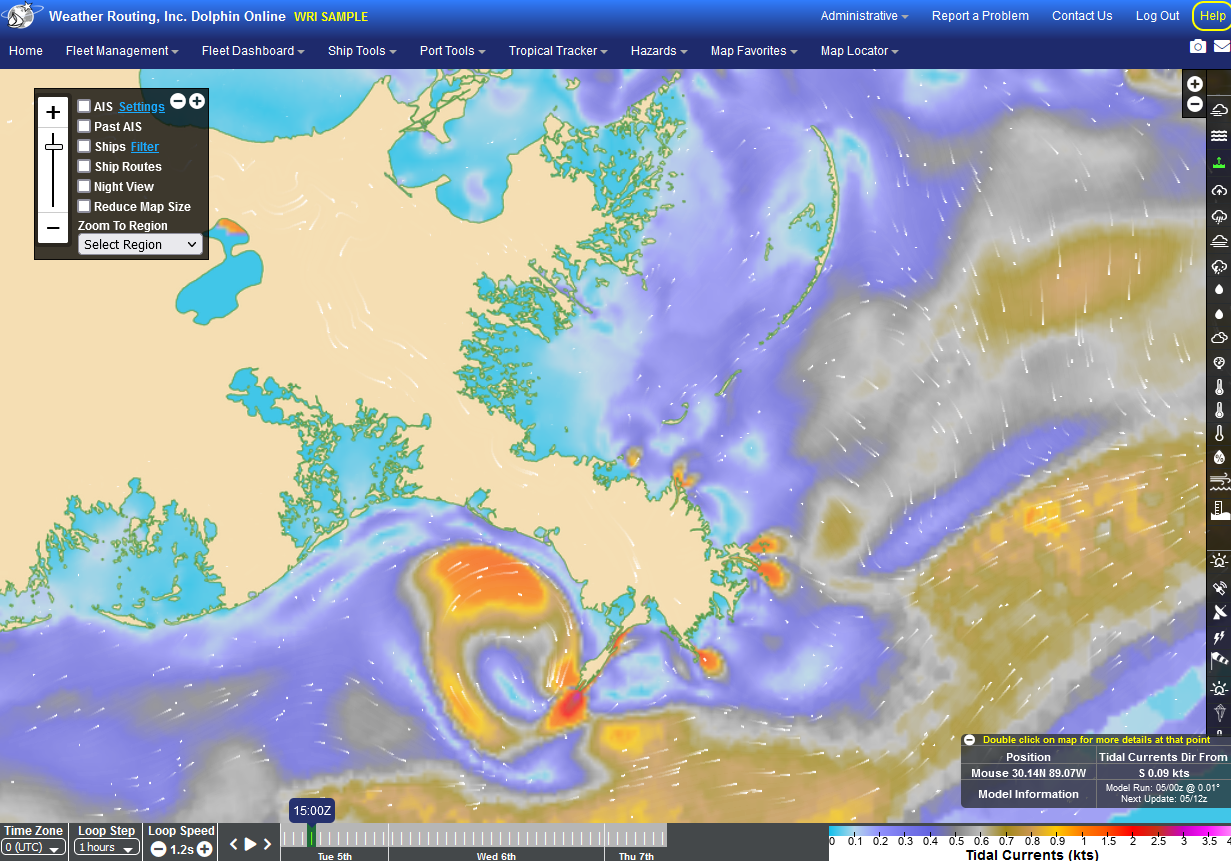 Image 2: OFS tidal currents in the Mississippi River Delta on Dolphin, which also show discharge from the river delta.

OFS currents forecasts are currently available on Dolphin for the following regions around the U.S. Coastlines:
Gulf of Maine/Bay of Fundy
Hudson River Estuary/New York Harbor
Delware Bay and Adjacent Waters
Chesapeake Bay and Adjacent Waters
St. Johns River Estuary
Tampa Bay and Adjacent Waters
U.S. Gulf Coast from Panama City to Tampico, Mexico
San Francisco Bay and Adjacent Waters
Columbia River Estuary
Straits of Juan de Fuca and Georgia (Vancouver Island)
Cook Inlet and Adjacent Waters
This product can be accessed on Dolphin in the parameter menu by clicking on the "Forecast Currents" dropdown, and selecting "U.S. Tidal Currents", as shown in the image below. From there, be sure that the radio buttons for "Color" and "Vector" are selected on the same line in order to show the color shaded current speed and direction arrows. The user may also select "Animate" to show animated particles instead of vectors to represent direction.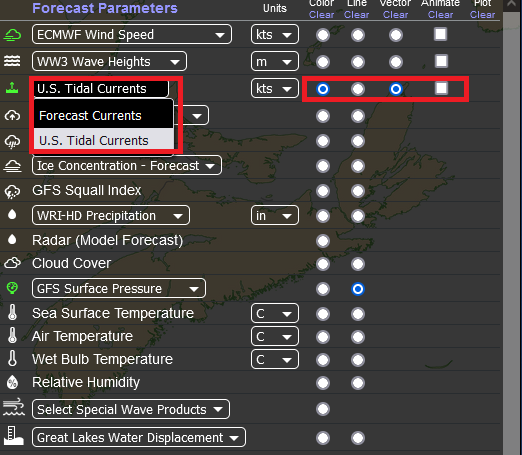 Image 3: Forecast parameter menu selection on Dolphin
While our Dolphin Website currently provides only currents output from these models (speed and direction), many other parameters are available upon request, including subsurface ocean current (20 levels), water level, water temperature, salinity, and more.

Contact us for further information on how to gain access to these value forecast products, and many more, on our Dolphin Fleet Management Website.
Upcoming Events

•

22 Jul 2022 - Webinar - Monsoon Routing Strategies

•

11 Oct 2022 - Shipping Insight Conference