Select an edition to view:

Volume 12 Issue 1 Feb 2023

All About CII
Kyle Stockman, Operations Manager, Senior Meteorologist
What is CII and why is it important? The Carbon Intensity Indicator (CII) was introduced by the IMO last year as a short-term measure to reach a target of 40% reduction in CO2 emissions by 2030. It was decided that the ships with more than 5000 GT have to report their annual attained carbon intensity as part of the IMO's Ship Energy Efficiency Management Plan (SEEMP). Based on this CII score, a rating will be assigned to each ship that will determine the performance of the ship and consequently, its viability.
The ships subject to the CII rating are required to develop a SEEMP which includes:
A CII calculation methodology,
Required CII values over the next 3 years
Implementation plan for achieving the Required CII
Procedures for self-evaluation and improvement
Timeline for implementation of this plan:
As of 01st January 2023 the IMO DCS ship data is subject to the CII rating
A rating will start being given to each ship starting 01st January 2024 (A, B, C, D or E)
If a ship obtains an E rating in any year or D rating for 3 consecutive years, it is required to develop a corrective action plan
Below are the Common Terms and Mathematical Equations Associated with CII:
Reference CII: This a theoretical baseline that a vessel of a given type and deadweight SHOULD be able reach.
Required CII: This utilizies the Reference CII and applies a yearly reduction factor (Z).
Attained CII: This is calculated basis the vessel's actual CO2 emisisons, the DWT and distance steamed.
Numerical Score: A letter grade of A-E is applied to the Attained CII.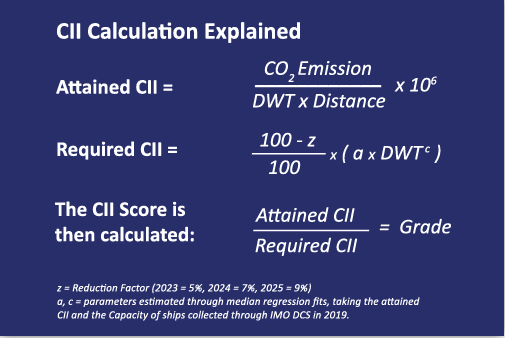 How can a Poor CII Score be rectified?
Speed Reductions

Optimum Weather Routing

Optimization of operations/logistics
Implementation of Energy Efficient Technology
Use of Alternative Fuels
It is estimated by 2030 70% of tankers will be at a D or E rating. Since speed reduction reduces consumption, vessels may be instructed to steam at slower speeds, yielding later arrival times and higher costs for crew. Any additional time spent at sea due to adverse weather impacts or ocean currents, or any stoppage/drifting periods/port stays are NOT excluded from these calculations. We anticipate the less efficient vessels may take longer voyages to "improve" their rating, as distance is a major factor in this calculation.
How can WRI assist?
In addition to Optimum Route Recommendations to reduce consumption and steaming time, at the conclusion of each voyage, WRI's Performance Voyage Reports also include a CII rating. On Dolphin Online, the additional products are also available:
Real Time Voyage CII Calculations
CII Score Prediction and Future Projections
Fleet CII Reports
Single Vessel CII Reports

We will continue to enhance our CII products over the coming year as this process unfolds. As always, we welcome any insight and feedback on how this information can be best tailored to suit your needs.

2022 Review of Atlantic Tropics and 2023 Initial Glance
Ernesto Findlay, Senior Meteorologist, Tropical Specialist
The 2022 North Atlantic Tropical Season was an average Tropical Cyclone season with 14 named Storms, 8 Hurricanes, and 2 Major Hurricanes. A fun fact about this season was that it was the first tropical season since 1997 without a named storm during the month of August, and the first time this has ever occurred during a La Niña year.
The 2022 Hurricane season was off to a slow start with only 3 named storms through September 01st, as mentioned in our mid-season summary. The Saharan Dust played a large role in inhibiting the development of any tropical system over the first 3 months. Activity then picked up from September through November with 11 tropical systems developing throughout this period.
A few storms of note:
Tropical Storm Bonnie was a short duration storm in the Atlantic region that passed over Central America and reemerged in the Pacific Basin where it became the strongest Tropical Cyclone in the East Pacific region this year reaching Category 4 status.
Hurricane Fiona became the strongest Extratropical Cyclone in Canadian History in terms of lowest atmospheric pressure.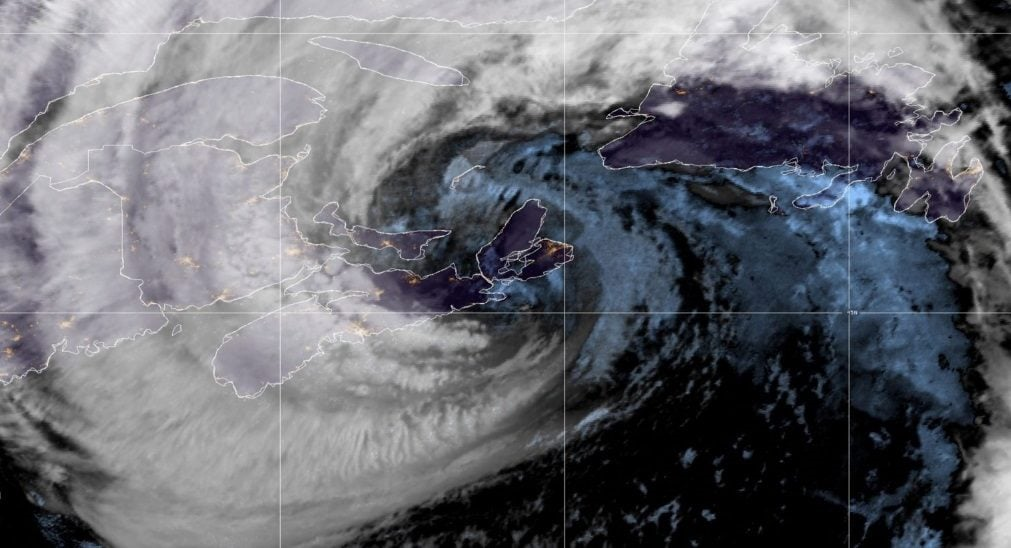 Hurricane Fiona making landfall over the Canadian Maritimes. Image from National Oceanic and Atmospheric Administration.
2022 Predictions versus Actual:
| | | | |
| --- | --- | --- | --- |
| Storm Type | Initial Forecast issued 15th May | Mid-Season Forecast Issued 15th August | Actual Number |
| Named Storms | 17-20 | 15-18 | 14 |
| Hurricanes | 7-10 | 6-9 | 8 |
| Major Hurricanes | 3-5 | 2-4 | 2 |
Looking back at WRI's predictions, we note our forecast for the final total of Named Storm Storms was slightly overestimated. However, the total number of Hurricanes and Major Hurricanes were within the ranges predicted by WRI, especially in our Mid-Season forecast.
2023 Season Outlook:
Looking ahead at the 2023 season, we currently expect a normal to slightly below normal season. This is due to the ENSO cycle expected to be near normal to a potential El Niño event to develop later this year. The status of El Niño will need to be monitored over the coming months, and we will advise of a full 2023 Tropical forecast prior to May 15th.
WRI meteorologists are working hard to keep you informed of any potential tropical threats through a variety of products. These products include our Dolphin website Tropical Tracker and basin wide tropical summaries. These products are issued to your operations team and vessels approximately 3+ days ahead of the system being named, allowing for advanced notice of any potential tropical concerns. We will resume daily Tropical summaries on May 15th, 2023.
Contacts us today, to receive the most up-to-date information by consulting one of our Meteorologists who are available 24/7 to assist you.

Recent Formation of Tropical Entity in Northwest Atlantic
Mike Stockwell, Operations Manager, Senior Meteorologist
On January 16th, WRI meteorologists investigated a well-defined low pressure system over the Northwest Atlantic for tropical features and started issuing advisories for Subtropical Low 1_Atl_WRI.
The below satellite image taken on the 16th displayed a distinct eye, with sustained winds up to 50-60kts near the center of the system. This system also exhibited a symmetrical structure with warm-core characterics. Due to its interaction with upper level atmospheric features, we desigated the system as a subtropical low.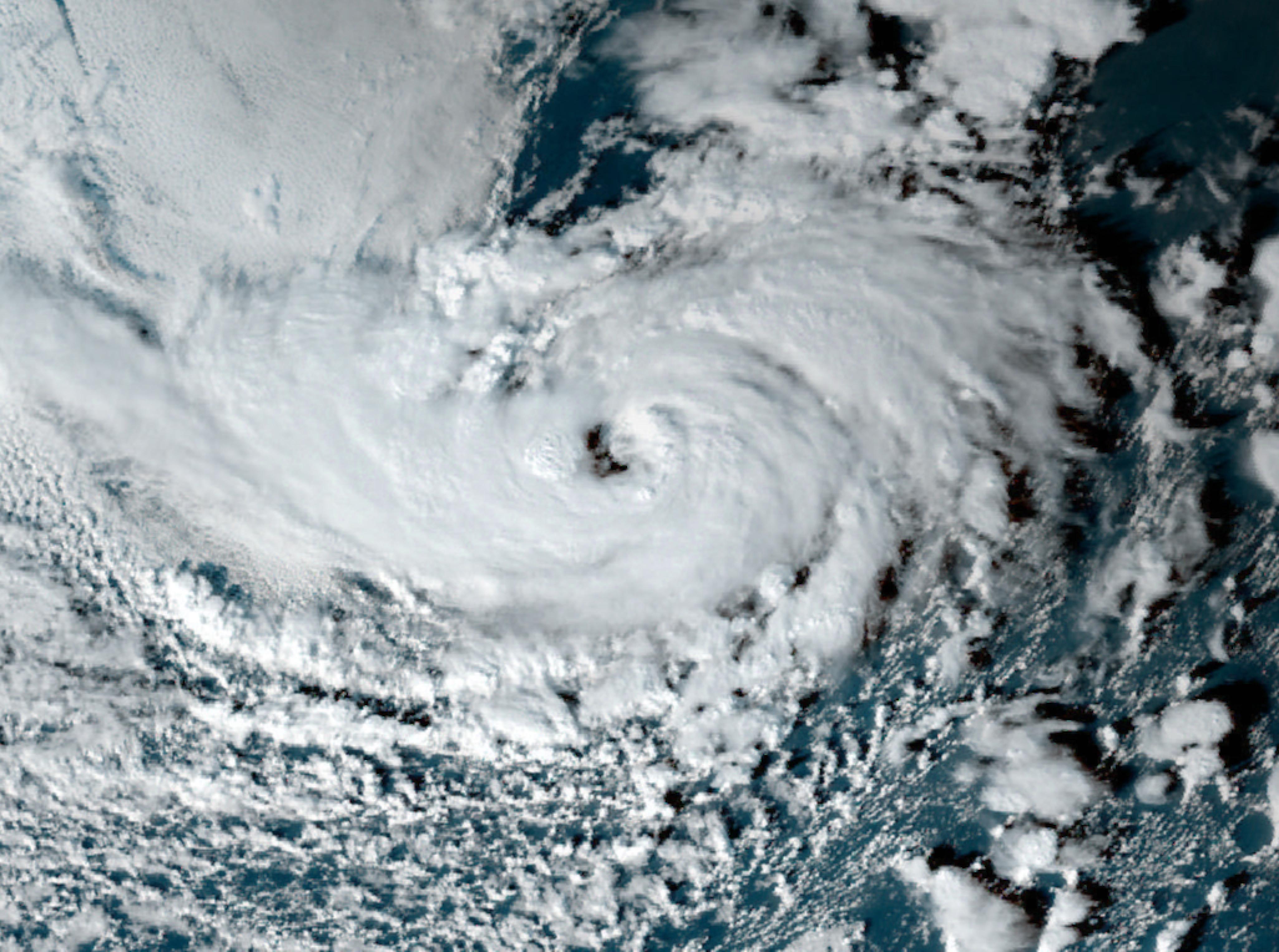 Satellite image courtesy of National Oceanic Atmospheric Administration.
The system maintained storm strength of 50-60kts through the 17th as it moved northeastward on a track toward Sable Island, then gradually made a transition to an extratropical low as it turned northward into the Gulf of St. Lawrence. The system's path over relatively warmer Gulf Stream waters ranging 20C-22C was a contributing factor to the initial formation of the system and its ability to maintain organization through the 17th.
Subtropical Low 1_Atl_WRI formed over the Northwest Atlantic on 16th January and impacted the Canadian Maritimes on the 17th.
WRI Route Analysts took decisive action to disseminate information to masters of any nearby vessels passing within the proximity of this system. WRI's Tropical Monitoring services ensures our clients are provided with the most accurate and timely information to make such decisions, especially in the absence of any government agencies taking such actions.
Upcoming Events

•

10 Mar 2023 - Northeastern Storm Conference. Burlington, VT

•

28 Mar 2023 - CMA Shipping Conference. Stamford, CT