Select an edition to view:

Volume 14 Issue 8 Oct 2021

Northeast Monsoon Outlook
Jeremy Davis, Operations Manager
On 16 September, WRI presented a webinar on the outlook for the upcoming Northeast Monsoon Season in the Arabian Sea and environs.

We discussed how the Northeast Monsoon evolves over time and its various effects across the Red Sea, Gulf of Aden, and the Arabian Sea. We highlighted areas that often experience rough conditions, such as funneling SE'ly winds through Bab el Mandeb. The tracks and frequency of tropical cyclones during the fall transitional season were shown. Mitigation strategies to minimize high conditions, such as finding the best weather window for departure from Suez, speed reductions, and coastal routing in the Red Sea were explained.

In addition, we presented a SeaWeather.net demonstration to show the current status of the Southwest Monsoon as it starts to transition into the Northeast Monsoon.

If you missed the webinar, you can view it on our Crowdcast page here where you can also click on "follow" to be informed about other webinars we are offering at this time.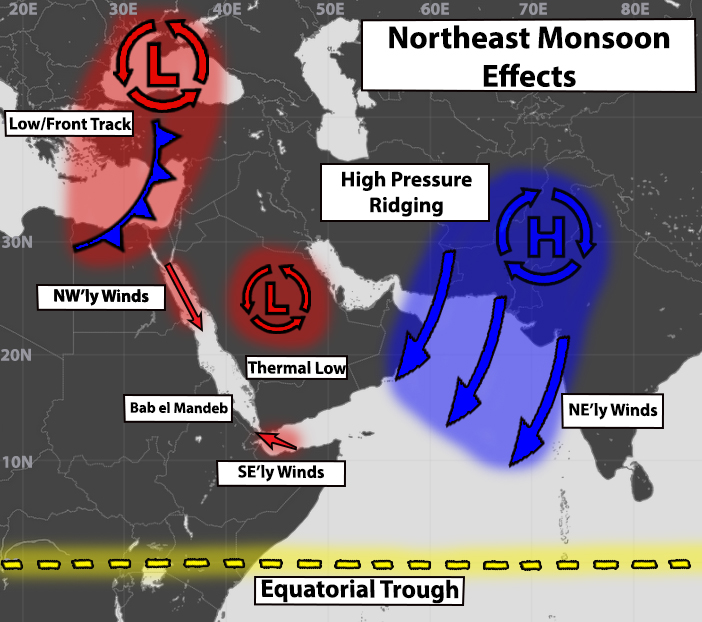 SeaWeather Fishing Planner Update
Alex Avalos, Senior Meteorologist/Fishing Specialist
We continue to make upgrades to the SeaWeather Fishing Planner to provide more tools to help anglers find the species they seek. The addition of sea mounts, coupled with already existing knowledge of hot-spots, will help you find the fish you want.

• To access these sea mount locations, log onto SeaWeather.net and select the "Fishing Planner" dropdown on the top-left of the screen.
• A table with two tabs will appear, the tab at the top left will say "Fishing Planner" while the tab at the top right will say "Options."
• You will then see the sea mounts populate onto the voyage map in a fluorescent pink color. Upon clicking on the sea mounts themselves, the name and the location will appear. See image 1.

Our mission at Weather Routing is to ensure that anglers have as much information as feasible to best assist their needs with any fishing trips that they may be undertaking. As always, we are available to assist you 24 hours a day, 7 days a week with any inquiries you may have.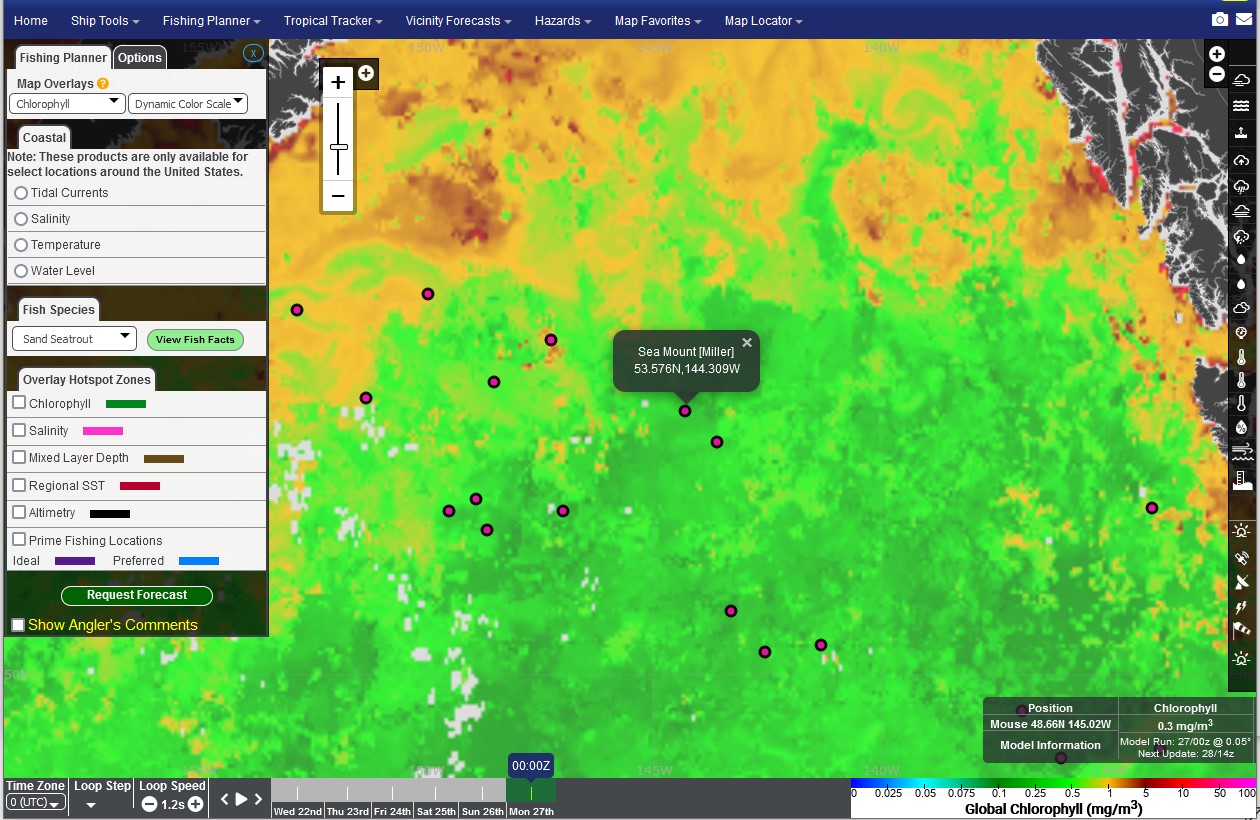 WRI Exhibiting at the 2021 US Sailboat Show
Chris Iraggi, Senior Meteorologist
Do you have plans to attend the US Sailboat Show in Annapolis, MD from October 14-18? If so, please do stop by the Weather Routing Inc. (WRI) booth. We will be located at Tent K, Booth 14. Operations Manager Brian Whitley and I will be staffing the booth.

WRI continues to make upgrades to our customized weather routing and forecasting services. We have also made upgrades to our SeaWeather.net website and our SeaWeather OnBoard/OnLine service, which allows you to access SeaWeather from any location with no need for a constant internet connection.

We will be happy to discuss our services with you. We will also have several branded giveaway items at our booth.

We always enjoying meeting with current and future clients and we hope you can stop by our booth. If you plan on visiting, please let us know by email at wri@wriwx.com and we can arrange complimentary tickets for you. We look forward to seeing you there!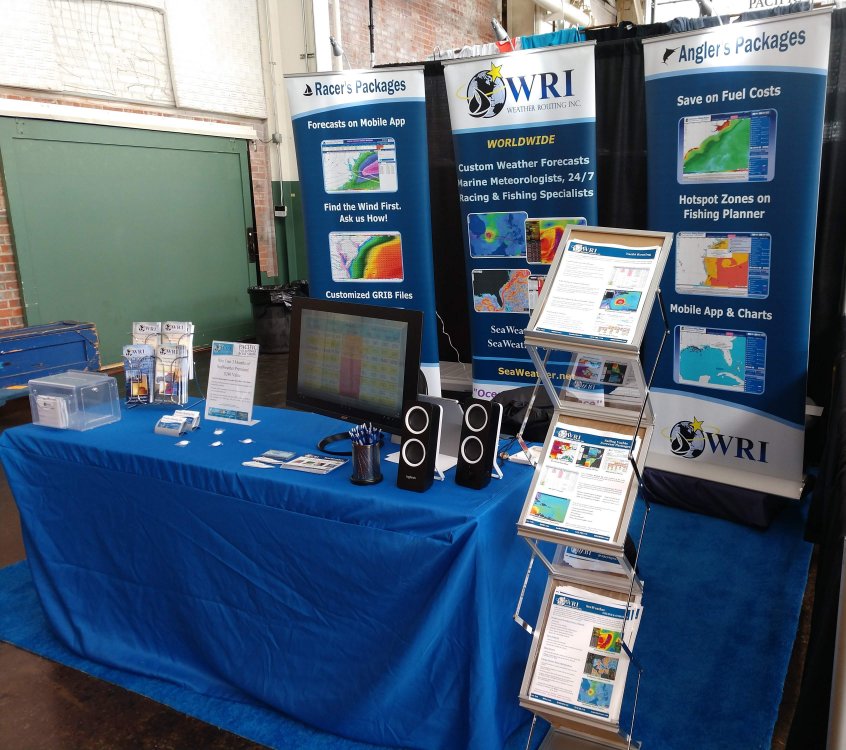 Upcoming Events

•

October Webinar: North Atlantic Weather Outlook

•

10/14/21 - 10/18/21 - U.S. Sailboat Show (Annapolis, MD)

•

10/26/21 - 11/01/21 - Fort Lauderdale Boat Show (Fort Lauderdale, FL)